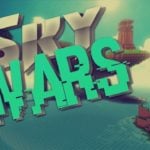 Skywars Map for Minecraft PE
Download SkyWars map for Minecraft PE on Android and go on an exciting quest for chests and epic fights with other players. One map can hold up to eight players, which is enough to spend a good evening.
So how do you play these maps?
You enter a special portal, which is located at the player's spawn point. Players do not appear in one place, but in different, random places on the map. Well, and then everyone goes in search of chests, where there will lie a variety of items that will help in the fight against other players. All in all, quite fun.