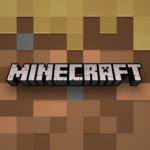 Minecraft Trial
Minecraft Trial version is a colorful arcade game where you will explore, build and fight mobs with weapons. This game is a free part of the popular Minecraft, in which you can familiarize yourself with the features and functions of the main game. For a limited time, you live the events in Survival mode. Explore your surroundings and have a hand in changing and improving it.
Design and build simple structures or majestic buildings from colorful blocks that can become new wonders of the world. Encounter mobs and find ways to get rid of them. Use the available resources to craft weapons and equipment that will help you win battles.
You won't be able to find out what the developers have prepared in the "Creative" mode, in the "Playing online" mode and others. But it will not be difficult for you to download the Trial version of Minecraft on Android to find out in 90 minutes whether you will like the game or not. Although fans of the genre are unlikely to stop at an hour and a half, if they wish to fight, build, invent and explore a new reality without stopping.
Full version of Minecraft PE for Android can be downloaded from this link – Download Minecraft PE APK for Android