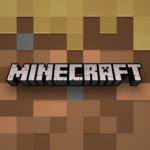 Minecraft PE 1.18.0.21
Download Minecraft PE 1.18.0.21 APK for Android with a working xbox live account! The developers have released a test version of Minecraft 1.18.0.21 on Android. In this update, 24 bugs have been fixed, 10 normal and 5 technical changes have been made. However, users encountered problems during installation.
Changes
We have made 10 updates. The main thing:
Updated ore distribution in veins
Changed the relative size of biomes to match version 1.17
Increased the average size of biomes
Because of this, biomes have changed their location
Increased the frequency of occurrence of underwater Magma
Increased the number of Treasuries, especially below the zero level
Villages are more scattered
Zombies and Drowned people spawn in Karst caves
Goats will not spawn in Stone Peaks
Updated the frequency of occurrence of Lava and Water sources
The drops will cause a splash effect
Menu
The developers removed the Halloween background and added mountains, although the holiday did not even come. The reasons for this are unclear.
Fixed bugs
Fixed 24 bugs.
Biomes don't change with altitude unless they're cave-like (no Savannas in the sky)
Fixed bugs with Aquifers
Because of this, the location of the Aquifer has changed
Gravel is generated below the zero level
Fixed the chunk offset
Multicolored pillars are generated again in the Wastelands
Strange pillars are not generated in Wastelands
Changed the transitions of Frosty biomes
Removed Lightning shadows
Snow blocks and Snow Turf have the same shades of color
Copper ore no longer hovers in ravines
On the Crimson Nile, you can get Infernal sprouts again if you use Bone meal
2-5 of Unprocessed Copper falls from Copper ore
At the Stone Cutter, 4 units of Carved copper block are extracted from the Copper Block
Fixed the player's hitbox after using Elitr
The flight on the Elites is not interrupted when hitting the wall and taking damage
The Pearl of the Edge is no longer generated as a Glow Stick in the chests of the Forest Mansion
Tropical fish reappear in Lush Caves
Returned the "Always day" function in the world settings
The Shield lock animation is now smoother
Technical changes
Added 5 technical changes for the development of addons and testing in Minecraft.
This is a beta version. Make backup copies of the worlds.
Download Minecraft 1.18.0.21 Beta
Version 1.18.0.21 Beta
Working Xbox Live

Free login to your Xbox Live account is available. No restrictions.

Working servers without Xbox Live

To log in to the server, you no longer need to log in to your Xbox Live account. You can simply change your nickname and start the game on the server.
Official Changelog