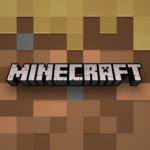 Minecraft PE 1.17.2.01
Download Minecraft PE 1.17.2.01 for Android with Xbox Live working: master the technique of mining smelting ores, grow glowing berries to restore hunger.
Minecraft 1.17.2 Release
Developers Mojang continue to improve the structure of the world in Minecraft PE 1.17.2, adding more and more elements from the update Mountains and Caves.
This time players will be able to face a huge number of innovations related to the crafting of useful things and items.
For example, in the release of Minecraft PE 1.17.2 observed a new object – it is candles. On the expanses of the world also became inhabited by a cute axolotl, ready to protect from attacks Steve at any time and in any place.
Workbench also did not stay aside, the block was replenished with simple recipes for crafting, which will be under the power of absolutely every user!
Melting Ore Drops
One of the new techniques for mining ores in Minecraft 1.17.2. Now while using the pickaxe Steve will not receive a full version of the block, but only small grits.
In the future, the shards can be smelted in the furnace and get full-fledged ingots. The developers added such a chip to dilute the game content and make cave exploration more simple.
Thus, drops of melting ore can save space user inventory. After all, the droplets take up half as many cells as full-fledged blocks.
Moreover, with such a system and filling caves in Minecraft PE 1.17.2 became much more diverse!
Glowing Berries
Glowing berries are a new food source that appeared in the version of Minecraft 1.17.2. The fruits of the bush are quite large, so they are easy to spot in the biome of lush caves.
From the vines of the plant also emanates a bright light. It also serves as an identifying sign when searching for berries.
One liana can hold up to five berries, and the amount of regenerated hunger is three.
Axolotl
A peaceful creature that lives on the deep seabed. In Minecraft PE 1.17.2, the axolotl acts as the player's protector, thanks to which Steve can not worry about his safety.
When aggressive opponents approach you, rest assured that the amphibian will immediately be close by.
The axolotl also provides several useful effects: regeneration and fatigue relief.
Candles
The recipe for candles in Minecraft 1.17.2 consists of two elements – they are bee honeycomb and thread.
The item can be colored with natural dyes and put on a birthday cake. Candles are lit, thanks to the firebrand.
Download Minecraft 1.17.2.01
Version 1.17.2.01
Working Xbox Live

Free login to your Xbox Live account is available. No restrictions.

Working servers without Xbox Live

To log in to the server, you no longer need to log in to your Xbox Live account. You can simply change your nickname and start the game on the server.